Welcome to the 2nd segment of F1ntastic.com's Guide To Formula 1! Here we have a page all about all of the 2021 Formula 1 Teams. In Formula 1, there are 10 teams. In this page, we will give you some basic knowledge about each team currently competing in Formula 1. This page may be updated, although it is highly unlikely that any major changes will take place since we are incredibly close to the beginning of the 2021 Formula 1 Season. Updates may also be made to the team names as we get closer to the season opener.
For more detailed information about the 2021 Formula 1 Teams, we have different pages that give complete guides about each team. We will link each of these pages to this main page, so that if you need a more detailed guide, you can access them easily. So let's go ahead and find out all about the 2021 Formula 1 Teams!
Mercedes-AMG Petronas Formula 1 Team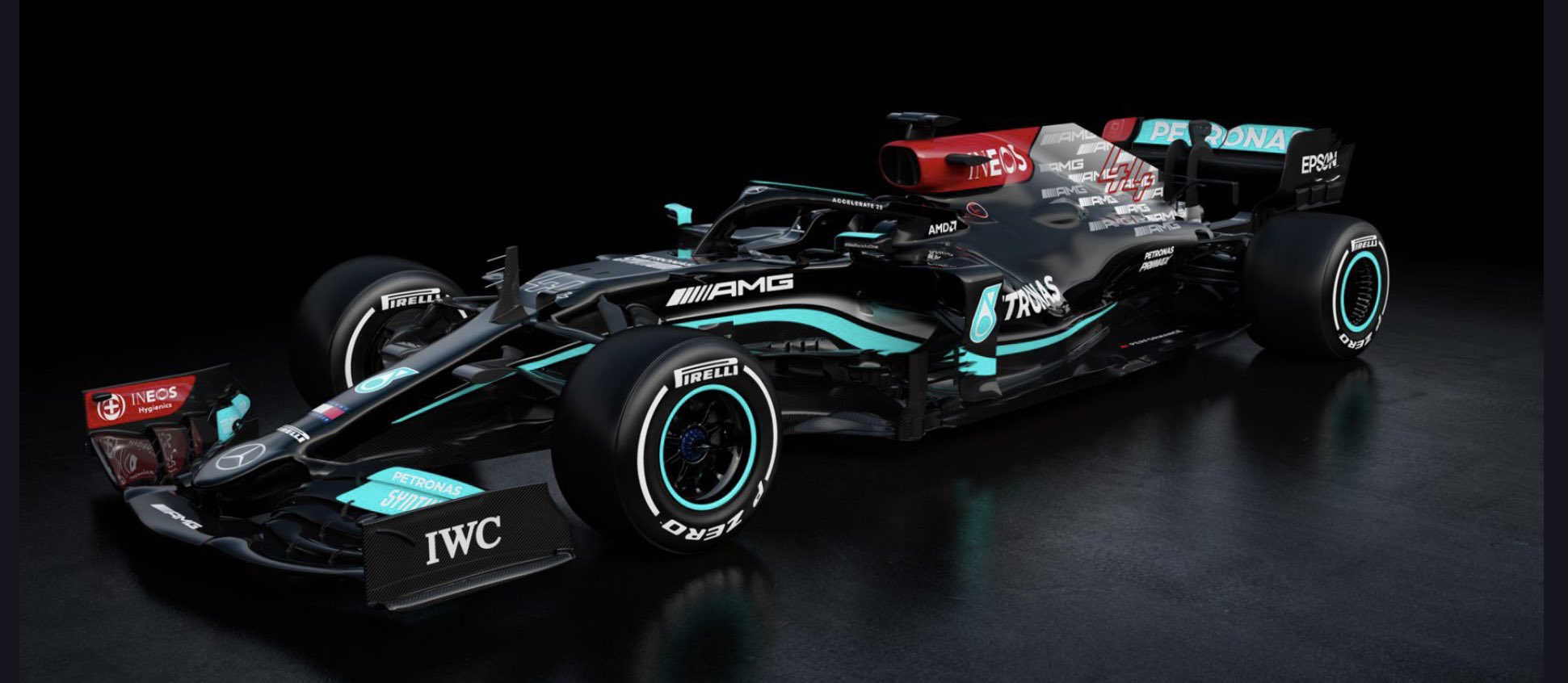 | | |
| --- | --- |
| Full Team Name | Mercedes-AMG Petronas F1 Team |
| Base | Brackley, United Kingdom |
| Team Chief | Toto Wolff |
| Technical Chief | James Allison |
| Chassis | W12 |
| Power Unit | Mercedes |
| First Team Entry | 1970 |
| World Championships | 7 |
| Highest Race Finish | 1 (x107) |
| Pole Positions | 118 |
| Fastest Laps | 76 |
The reigning champions, the current Kings of the 2021 Formula 1 Teams, are in a league of their own. Mercedes-AMG Petronas F1 Team, better known as just Mercedes, have dominated the last 7 seasons of Formula 1. They won the 2020 Formula 1 World Championship by A LANDSLIDE. By a landslide, I mean a 254-point gap to the constructors' in 2nd place, which were Red Bull. In 2020, Mercedes won the constructors' championship with 4 races to go in the season, despite the season being shorter than usual due to the COVID-19 pandemic. And everyone expects that Mercedes will win the 2021 Championship as well.
Currently, Lewis Hamilton and Valtteri Bottas are driving for Mercedes. Hamilton has been the drivers' champion 7 times, and 6 of those were with Mercedes. Hamilton's current teammate, Bottas, is a competitive driver who regularly challenges Hamilton for race wins, which ensures Mercedes dominance. Bottas and Hamilton are an unbeatable driver pairing, but they're going to keep getting stronger. Bottas and Hamilton have been teammates for 4 of the last 7 seasons of Mercedes dominance. I think that Mercedes will get even stronger because Bottas is taking the fight to Hamilton more than before, thus increasing the competitiveness of the two drivers, and increasing the chances of Mercedes winning as many races as possible, through one driver or the other.
These last 7 seasons of Mercedes dominance are only recent history. Mercedes first entered Formula 1 in 1954, when German teams were finally allowed to race in Formula 1. They were instantly victorious, with their main driver, Juan Manuel Fangio, winning the 1954 and the 1955 titles. The constructors' championship hadn't been created yet, but if it was, Mercedes would've surely been successful. However, they didn't last for long, because in 1955, a Mercedes driver, along with a massive amount of spectators, were killed in a crash at the 24 Hours of Le Mans race (not F1). After this Mercedes, left racing altogether for decades. When they returned to racing, they returned to F1, but only as engine manufacturers. They weren't a proper team yet.
To learn more about how they came back as a team in 2010, and how they became the champions that they are now, read the complete guide to the Mercedes-AMG Petronas Formula 1 Team. We have taken a detailed, yet understandable look at the complete history of the Mercedes team. Click here to visit the complete guide to the Mercedes F1 Team. To learn more about the drivers racing for Mercedes, visit our guide to the 2021 F1 Drivers. To learn about the rest of the teams, click through the different pages below.